About us. We are LGBTQIA+ staff, parents/guardians/family of LGBTQIA+ students, LGBTQIA+ family members and allies in the school and community joining together for a public school system in Fairfax County and City in which each person is welcome, safe, included and respected regardless of their identities, including but not limited to identities related to gender identity, sexual orientation, and gender expression.
---
Follow us on social media!
---
Welcome to the 2023-24 school year!
---
Support FCPS Pride at the August 31 FCPS School Board meeting!
To learn more about FCPS Pride's events, advocacy, and activities this year please see below or check out our recent posts!
lease sign up to speak at the first FCPS School Board Meeting of the year, Thursday, August 31st, at 7 pm.
Our suggested theme –
"FCPS must systematically and intentionally include and welcome traditionally excluded students, staff and families – Black, POC, Disabled, Queer, LGBTQIA, immigrant, and those with intersecting marginalized identities deserve and insist we be given full access to the curriculum and at seat at the table where policies affecting us are shaped and decisions made. Nothing about us without us."
The link to enter the lottery to speak is open now and will close at 7 pm on Tuesday 8/29.
To be eligible to speak you must be a resident of the city or county; a parent or caregiver; a student; an employee or a contractor. People can choose to speak in-person, virtually, or via prerecorded video, but once the choice has been made it can't be changed.. You will know if you have a spot within a few hours. If you choose to make a prerecorded video, it must be ready on YouTube by Wednesday morning.
The meeting will be held at 7 pm at Luther Jackson Middle School, at 3020 Gallows Road, Falls Church, VA.
---
RALLY AND MARCH – AUGUST 15, 6:30PM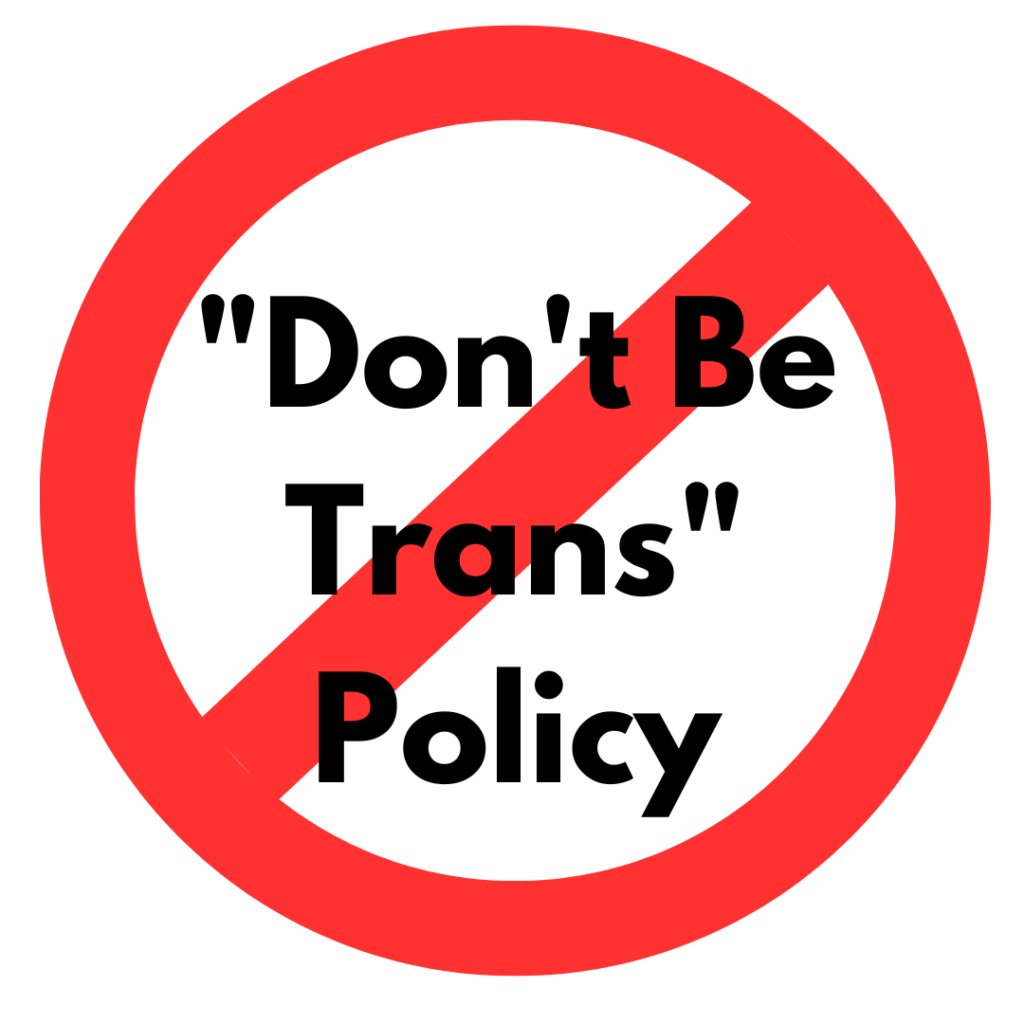 Join us as we rally and march in support of our transgender and gender expansive community on Tuesday, August 15. The rally and protest will begin at Luther Jackson Middle School at 3020 Gallows Road at 6:30pm followed by a short march along the west side of Gallows Road. We must let FCPS know that we will not allow our transgender and non-binary students, staff, and faculty remain under assault.
There will be transportation available upon advanced request for folks with disabilities and other considerations (if its a car-ride, notice that morning is fine. If it includes transporting a large device or chair, a week's notice would help).
Be aware that there will likely be media, and a small possibility of harassment from mean people. Rallies are public, so photographs and video are allowed. We will take necessary precautions for the safety of our folks at the rally and march.
Join us, all people of good heart and all organizations that support trans and other queer people. Wear your FCPS Pride shirts or other pride clothing!
Please see our Facebook event for details and updates, and please share with other supportive folks and groups! Questions? Contact [email protected].
---
Sharing this message and video from The Trevor Project.
"This year's back to school season may look just a little different for LGBTQ students, their parents, and teachers. The record-high number of anti-LGBTQ laws, especially ones that limit what students get to learn or how they can be fully themselves in schools, has heavily impacted the mental health of LGBTQ young people and made going back to school more anxiety-inducing and lonely. We thank every teacher, coach, guidance counselor, administrator, school librarian, and to everyone who has never stopped showing up for their LGBTQ students even when the whole world seems to be against you. You are the difference between an LGBTQ young person suffering and an LGBTQ young person actually being able to learn, thrive and enjoy their education."
---
FCPS Pride and Unstoppable Stories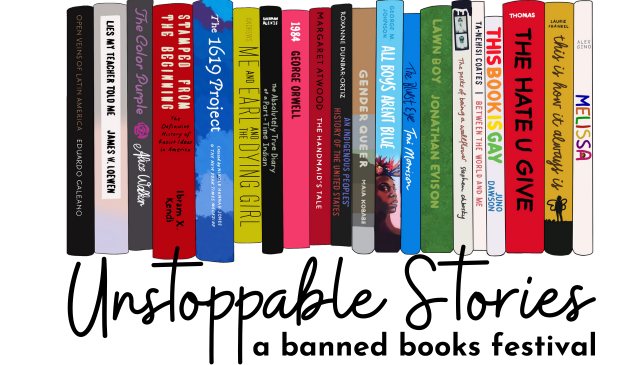 As the festival name declares, Stories are Unstoppable. They celebrate who we are out loud, despite attempts at censorship. They lift up our experiences, connect us across our differences and are how we learn to be better people.
The festival will offer opportunities to build community, learn about the good work people are doing for equity and inclusion, uplift stories, and have family fun.
Please head to the website for more details and ways to participate!
---
Ready to take action in support of our LBGTQ+ students and staff?
FCPS Pride invites YOU to join us in fighting back against Youngkin's Don't Be Trans "model" policies. Please become a member so we can connect you to ongoing responses and actions in support and defense of our community.
Here are a few things other you can do, right now, to support.
Write to Superintendent Reid, your FCPS school board representative, and At-Large school board representatives sharing your personal stories and telling them why it is critical that they clearly and unequivocally reject these policies. You can find your school board and legislative officials here along with their contact information. Contact Dr. Michelle Reid at

[email protected]

.
Attend Equality Virginia's "Trans resilience in the classroom: VDOE Model Policies" on Wednesday, Aug 2 | 6-7:30PM
For parents & students. Learn how recently released VDOE model policies may impact trans and nonbinary youth in your community and what you can do now to fight back. Sign up here.
Wear your pride! FCPS Pride t-shirts and sweatshirts are available for sale now.
---
Resources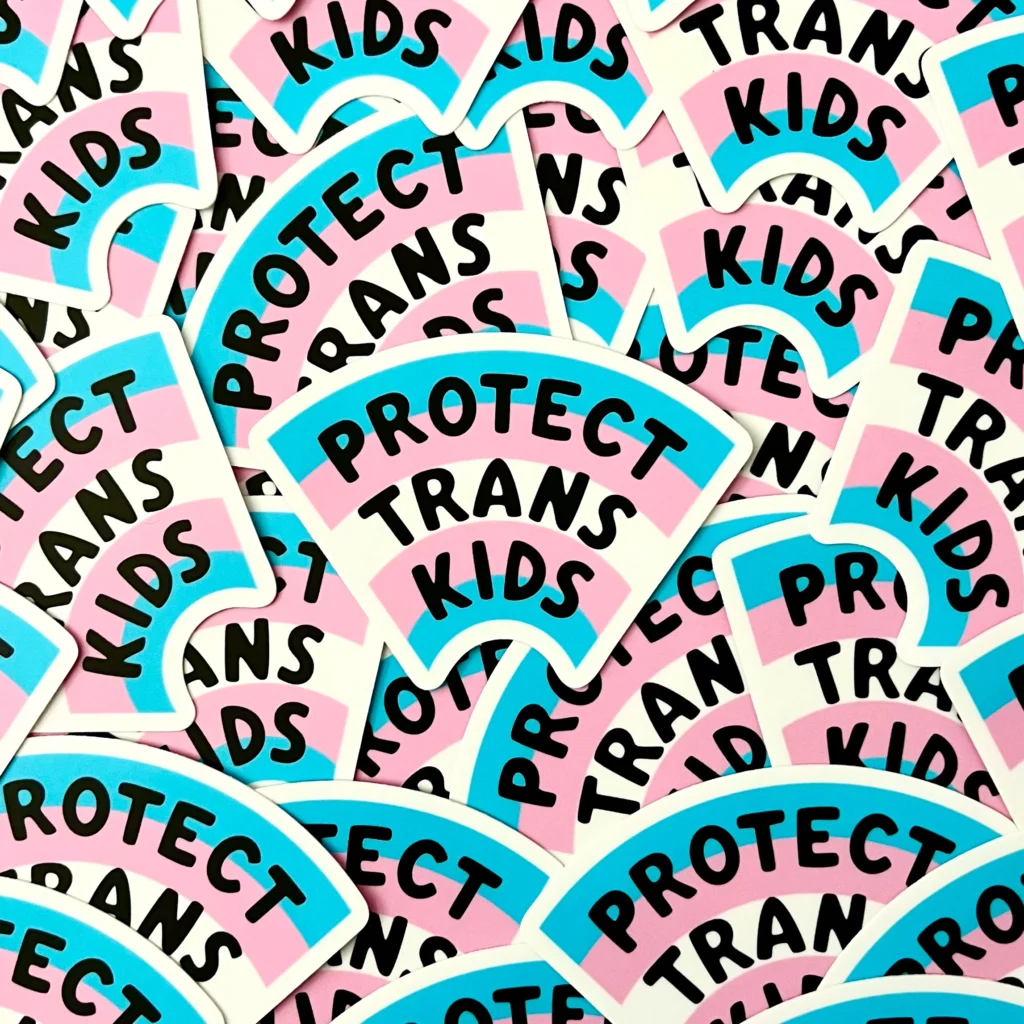 News of Governor Youngkin's "Model Policies" has many of us feeling angry, scared, and uncertain. Below are a few resources that might be helpful right now.
Most importantly, know that you are seen and LOVED.
Email us at fcps[email protected] or text us at 202-295-7939 for support/advocacy.
The Trevor Project provides information & support to LGBTQ young people 24/7, all year round. Call, text, or chat anytime you need support at https://www.thetrevorproject.org/get-help/. Explore the Resource Center at https://www.thetrevorproject.org/resources/.
Transgender students and their families and friends, you can find the LGBTQ resources that Gov. Youngkin recently pulled from the Virginia Department of Health website at https://equalityvirginia.org/resources.
FCPS's page for LGBTQIA+ Student Resources and Supports The link to Regulation 2603.2 which provides gender-expansive and transgender students with an equitable, safe, and supportive school environment is broken but it can be found here.
PFLAG Resources for VA Trans + Nonbinary Youth
---
July 18, 2023
2023 VA DOE Model Policies Released
We object to the VA DOE updated model policies. As unbelievable as it is, they are WORSE than those released in 2022. They purport to respect all students and parents, yet they actually manage to disrespect every family and student while specifically targeting our most vulnerable students. We are too smart and kind to fall for this effort to stoke fear, homophobia, and transphobia while imposing logistical and legal chaos on all Commonwealth public schools.
We have spoken to Dr. Reid, who has promised that Fairfax County Public Schools will do the right thing to protect our students, by ensuring that each and every student, including transgender and gender expansive students, will be welcome, safe, included, and respected in our schools.
Stay tuned for action items as we work together to fight this new 'policy'. Follow us on social media for most current information.
July 2023 Virginia Department of Education Model Policies
July 19, 2023 Northern Virginia Schools Weigh How To Move Forward After Youngkin Issues Transgender Student Policies
July 18, 2023 VEA Statement on Final Transgender Model Policy
July 18, 2023 Richmond Times-Dispatch "Youngkin implements K-12 transgender policy that emphasizes parents' rights"
---
March 27, 2023
Our Spring 2023 indoor social and awards presentation on March 26 was a lovely afternoon! Thank you to our wonderful hosts, the crew, FCPS Pride Board, and all of our speakers.

---
November 24, 2021
LGBTQIA+ books returned to FCPS library circulation
The books which were removed from circulation from our school libraries in September, Gender Queer: A Memoir by Maia Kobabe and Lawn Boy by Jonathan Evison were returned to circulation today, November 30, 2021 after following the usual FCPS review process for challenged materials.
There has been an appeal to the superintendent to change that decision and remove the books. The step beyond that is an appeal to the school board.
Here is a link to the Washington Post articles on the return to and earlier removal from circulation:
Nov. 24, 2021: Two books returned to circulation
Sept. 28. 2021: 2 books removed from circulation in FCPS
---
June 22, 2021
Trans, non-binary, gender-non-conforming and other gender-expansive students have new rights and supports in FCPS.
FCPS school board enacts policy about trans and gender-expansive inclusion in school
FCPS welcomes LGBTQIA+ students and lists the rights and supports of Trans and Gender-Expansive students on this webpage.
Support for Gender-Expansive and Transgender Students
The right to access restroom and locker room facilities and other non-stigmatizing accommodations that are consistent with the student's gender identity;
The right to non-disclosure of gender identity and/or sexual orientation unless required by law;
The right to be called by chosen names and pronouns;
The right to internally generated and shared school lists of students (e.g., honor roll, graduation programs, yearbooks, school newspapers) that identify students by their chosen names and genders.
The right to receive support to ensure safe and equitable access to all school and FCPS facilities and activities.
Editorial note: the right to "shared schools lists" includes the right to have their chosen name appear in their school email accounts and on online platforms such as Google Meets and Schoology
Students or parents/guardians with questions about accessing supports for gender-expansive and transgender students should contact their school counselor, psychologist, social worker, or the FCPS Ombudsman. Parents/guardians can also contact the FCPS Parent Resource Center.
Editorial note: The " FCPS Ombudsman" is an anonymous problem-solver for anyone in FCPS (students, staff, parents). If you are encountering difficulty with getting any of these rights through, just call the Office of the Ombudsman or submit the form, and they will help fix it. The office is really the go-to place when you encounter barriers.
The members of FCPS Pride, staff and families, welcome and applaud the groundbreaking steps that Fairfax County Public Schools is undertaking to ensure that all students, including trans and gender-expansive students, are welcome, safe, and respected in our schools, from K to 12. We look forward to further action by the school board and administration to ensure that LGBTQIA+ students, staff and families are fully included in our school community.
---